Real Time Progress
Stop basing your projects' assessment on hours or days. Frank keeps a reliable record of your progress based on:
Phases completion
Track the progress of each Phase separately until their completion and understand your performance step by step:
Set start and end date.
Automatically track task, hours, billings and collection.
Access Phases-based reports.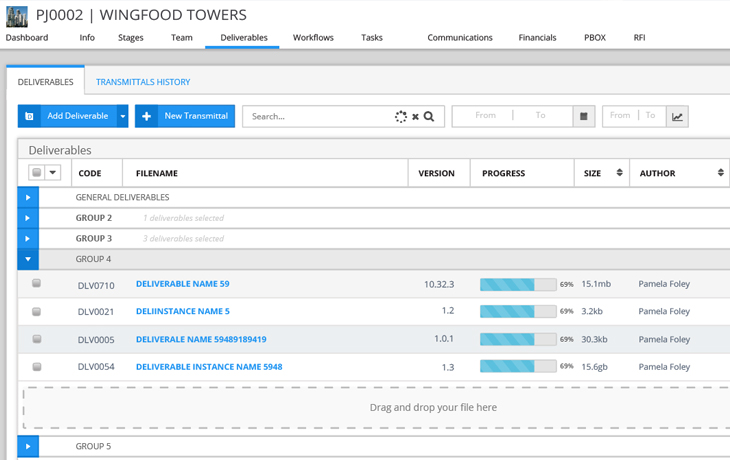 Deliverables
Track deliverables in a way that is easy to understand. Stop using hours or days to track progress. Use your deliverables register to:
Define and communicate what you are planning to deliver.
Assess progress individually.
Submit and track files delivered.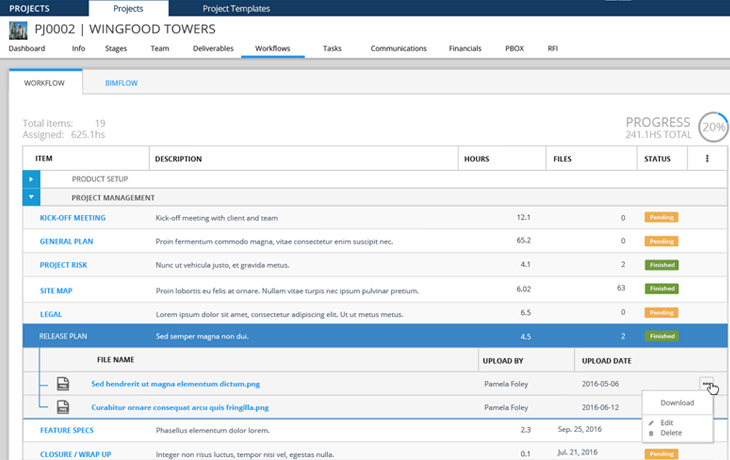 Workflows
Tailor your workflow to suit your needs. Avoid re-inventing the wheel every time. Use your worflows to:
Set the steps to follow for each type of work you do.
Keep a well designed templated linked to each item.
Store files for ease of future search and reference.